Aszú - Tokaji Aszú
Unquestionably the most noble of Hungarian dessert wines. Each creamy, viscous drop is the result of a singular phenomenon taking place 4 times at most in a decade. Aszu is made from grapes affected by botrytis (noble rot), allowing the wine masters of Tokaj to create a unique delicacy and a magical experience. An indulgent wine for truly special occasions.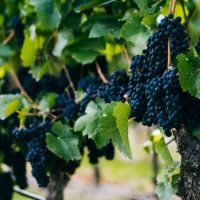 Bikavér - Bull's Blood
A full bloodied red wine based on traditional Hungarian grapes including Kékfrankos and Kadarka, enlivened by Cabernet, Pinot Noir and Syrah amongst others. Each wine is a unique combination of grape varieties, with a cornuco- pia of fruity flavours and aromatic spices, as well as the cask's muskiness, shin- ing through.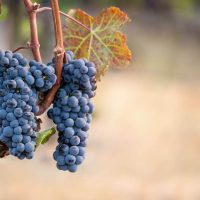 Cabernet Franc
An aromatic, deep ruby coloured wine with lively tannins, it's bouquet sparkles with red berries – raspberry, cherry, plum and strawberry – with a pepper fla- vour and a long aftertaste. It is matured in oak casks for exceptional flavour. Careful micro-oxygenation of the wine releases additional scents and flavours, namely vanilla, coconut, as well as a pleasing smoke aroma.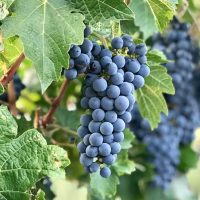 Cabernet Sauvignon
Who would have thought that a wild night between Sauvignon Blanc and Cabernet Franc would result in this lovely grape. This robust type needs patience before harvesting, so if you taste green peppers then that is a sign of immature tannins. Paprika spice, plum and blackberry are a sign that it has been left long enough. When matured, secondary notes of eucalyptus, mint, cedar and tobacco come through. This wine retains it's quality for several years in the cellar, and will happily show it's appreciation.
Chardonnay
From refreshing to substantial, you get it all with this grape. It's original home is Burgundy, but you find it anywhere grapes are grown. We love it because it's fruity and neutral notes allow the properties of the terroir to shine through in every wine. In Hungary it is used for all sorts of wines, from reductive to barrique, from light to substantial. The real joker in the pack.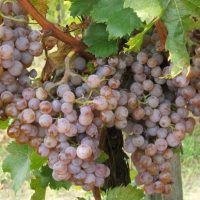 Cserszegi Fűszeres
A light and charming wine with mouth-wateringly piquant notes. Its explosive perfumed fruitiness comes from the Irsai Olivér grapes, while its pleasant spici- ness from Tramini. Originally developed for the northern wine regions due to it's resistance to cold, it is now grown mainly in southern Hungary. It is a great choice for opening a wine tasting.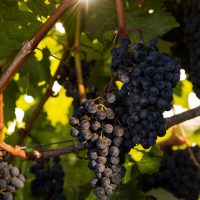 Cuvée
The cross-breeding equivalent of a talkative stranger. Cross-breeding is much like the work of a master chef. The goal is to show the various parts to their greatest advantage, smooth out the flaws, enhance the strengths, and create harmony.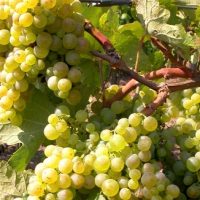 Ezerjó - authentic Hungarian grape
This is a 100% Hungarian grape, nurtured mostly in Mór. Strong in acids, this wine is most often hard and striking. Light in bouquet, strong on alchohol, with a slightly tart taste. Here comes the botrytis! Even if the 'noble rot' doesn't take hold every year, it still makes for deliciously sweet late wines.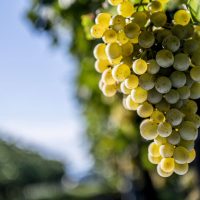 Furmint
A great Hungarian variety, this grape holds sugar and acids well, providing a cavalcade of flavours and aromas. These include honey, quince, fruits and flow- ers. It has been grown for centuries in the Tokaj region. Light but substantial, it creates complex wines of real body.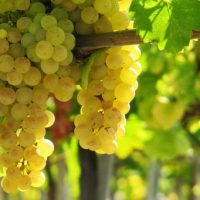 Hárslevelű - authentic Hungarian grape
They love it in Tokaj as the faithful companion to Furmint. It has also made it's home in Eger, the Mátra hills and even Villány. It's dry wines are flowery, pollen scented and highly spiced, and it is not unusual for the heavenly taste of linden honey to suggest itself. Also prone to botrytis, which makes it a staple in Tokaj Aszú. Pleasant on it's own, blend it with Furmint and you can't go wrong.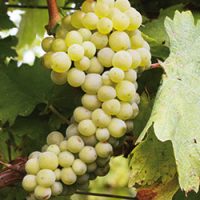 Juhfark - Shéép's Tail
This is a medium bodied white wine, with the grape's mild bouquet allowing the qualities of the terroir to shine through. The wine's unique ability to maintain it's acidity content means that it remains fresh for up to 6-8 years.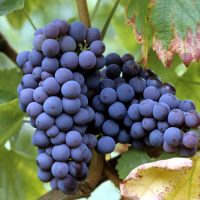 Kadarka
A full-blooded Hungarian variety, Kadarka is our Pinot Noir. Highly quaffable with smooth tannins, while grapes from older vines can also produce seriously full-bodied wines. Its flavour profile is characterised by red berries and a cavalcade of spices.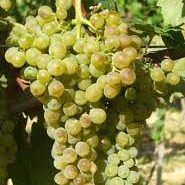 Királyleányka - authentic Hungarian grape
The king's daughter never fails to charm and delight. From Transylvania, this grape is a true Hungaricum. Grown in many regions, it is most frequently found in southern Balaton, Eger, and Neszmély. It's wine is has a discreet scent of muscatel or flowers. Fine, full-bodied and harmonious.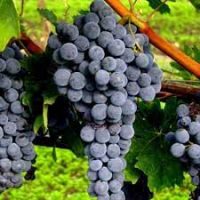 Kékfrankos - Blaufrankisch
Hungary's main blue grape variety, creating lively and substantial wines. Whether it is an easy drink, or unusually full-bodied, you will enjoy the intense fruity aroma of red berries.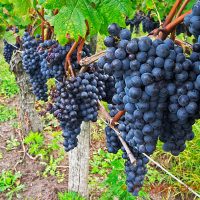 Merlot
This grape's nickname is 'thrush', which may come from the shape of the vine itself, or equally because it was that bird's favourite snack in the past. A flavour of velvety tannins and tons of cherry and red berries, this wine can be enjoyed after a minimum of maturing. The nature of the Merlot is highly dependent on location and climate, so many types of wine are made from it in Hungary, from simple, fruit jam flavoured wine to specially matured heavy reds.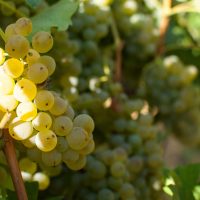 Olaszrizling - Welschriesling
One of Hungary's most widespread grape varieties. Despite being neither Welsh nor riesling, it still shares many attributes with the Rajnai type. There is no missing the peach flavour, but it's real fingerprint comes from the bitter almond aftertaste, mak- ing this a unique, mouth-watering proposition.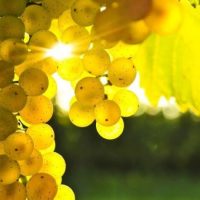 Ottonel muskotály
A blend of Saszla and Saumuri Muskotály, which has better resistance to the cold than other muscatels. A cavalcade of flowers and fruits fill the bouquet, but somewhat more discreetly than it's muscatel brothers. Medium sugar content and smooth acids make this an immediately friendly wine. Worth drinking within a year of harvest, so don't leave it in the cellar too long.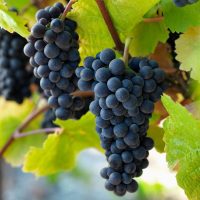 Pinot Noir
Named after the french words for "black" and "pine", because it's dark vine resembles a pine cone. While known to love cooler climes, remarkably good versions come also from Villány, which has a sub-mediterranean climate. The wine of philosophers, it is complicated and hard to understand, wherein lies it's charm. It takes great passion to grow, as it is thin-skinned and sensitive. It's light, pleasant standard wine will tempt you with it's fruitiness, before you become a slave to the deeper full bodied versions.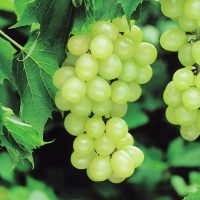 Pinot blanc
Not the most widespread of Hungarian types, still there is documentation from the 1930's which mention it. With proper care and limited selection this wine is pleasantly refreshing, with elegant acids and a nutty bouquet and taste, paired with citrus and apple.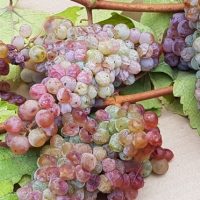 Szürkebarát - Pinot Gris
A member of the Pinot family, developed with much care and attention by the monks of Badacsony. Terroir plays a significant role in this wine, allowing a range of influences to shine through, from vegetation to aromatic spices. Its flavour is beauti- fully rounded out by minerals from the basalt rocks, creating a multi-faceted wine to delectate wine lovers.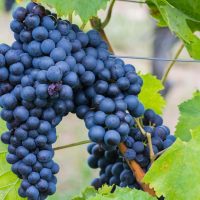 Portugieser
Called Kékoportó until recently, this is the favourite light, drinkable wine of the Hungarians. If you are a fan of blue flowers, abundant cherry and imperceptably smooth tannins then you are in the right place. It developes quickly, so no need to hide it in the cellar. A favourite in Villány, Szekszárd and Eger, you will often find it putting in an appearance in Bull's Blood too.
Rajnai rizling
Hungarian riesling is a far cry from Mosel. Very popular in all regions, it is always flowery, and can show notes of everything from citrus to white-fleshed fruits. It's final form will always depend on the area and the person making it, but it is suitable for everything from a light, dry wine of high acidity up to full-bodied sweet wines.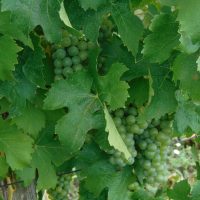 Rizlingszilváni
Cross-bred from Rajnai Rizling, this makes for a really light, fresh and fruity wine. Officailly known as Müller Thurgau since 2009, if you see this on the menu it is a great way to start.It's smooth, crisp acids, and elderberry flavour make it a real star. Generally used to make reductive wines of quaint and charming character.
Rosé
Processing blue grapes with white wine methods? What will they come up with next? Harvest, leave for a few hours to soak in the skin and voila, your strawberry fresh wine is ready! Ok, it's more complicated than that, but while you are looking it up enjoy the pinkish colour of the gateway between white and red.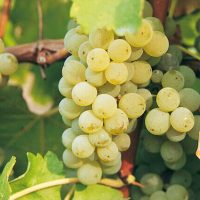 Sauvignon Blanc
Fresh-cut grass, asparagus and nettle, all in one delicious grape! Many regions grow and produce wines from it, all creating their own version of this famous French wine. Most often used for reductive wines, the braver among us also mature it in barrels.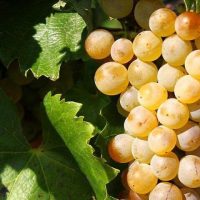 Szamorodni
Somewhere between the late harvest and the aszú lies Szamorodni. The Poles said this wine is as it is born, and they are right! A few shrivelled aszú grapes, a few healthy ones, throw the lot in the press. The result is a many-sided and exciting wine with notes of aszú. Most often sweet, it can also be found dry.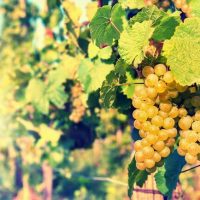 Sárgamuskotály
The third most popular grape of the Tokaj region, with explosive floral and honey fragrances at the fore. Many believe this is only for sweet wine, but the most special results come dry. It is also often used in Tokaj Aszú. Whichever way, this is the perfect grape for a succesful first date.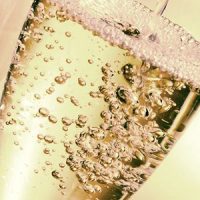 Sparkling Wine
Playful bubbles dance on the tongue, this must be sparkling wine. Carbon-dioxide catalyses light, crisp and refreshing wines, making the fruits jump at us on a hot summer day.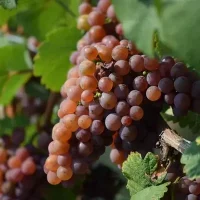 Tramini
More scents than a spice market and tough to harvest, but all is forgiven once it is in the bottle. Mostly grown in Pannonhalma, Eger and Mór. It's wine is golden-yellow, with a rose and lychee bouquet, and flavour of spice, fruit, cinnamon and honey. Tramini is generally drunk fresh, but there are some types which appreciate 2-4 years of patience.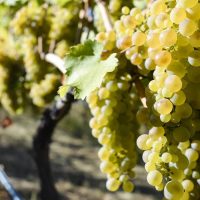 Viognier
A white grape from the Rhone valley, it's excitingly flowery and spicy bouquet immediately grabs the attention. Heralded as the new Hungarian success-story, it is still fairly rare, so coming across a bottle is an occasion. It is worth drinking while still young, as it soon loses the perfumed notes for which we love it so.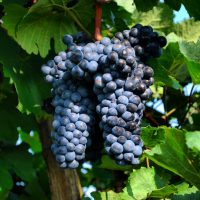 Zweigelt
Adopted from our Austrian brothers, who like to leave it in the barrel, we prefer the softer, more fruity version. We are not promising Sauvignon-like heights, but a good selection from Pécs or Szekszárd may well surprise you. Light, low in tannins, with a cherry flavour, Zweigelt is not known for it's aged specimens.